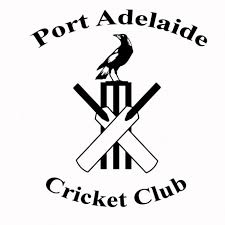 Young Magpies Development Squad
Port Adelaide Cricket Club is excited to announce the return of the Young Magpies Development Squad for 2021-22.
Overview
The Young Magpies Development Squad is targeted at keen 9, 10 and 11 year old cricketers.
Sessions will run on Monday afternoons/evenings and will involve a combination of training activities and matches.
The program will fill an important role in Port Adelaide's structure by underpinning the club's Under 14 and Under 16 teams.
Dates
The program will run through the cricket season. Sessions will start on Monday October 11 and will run through Term 4. There will be a break over Christmas then the program will resume in Term 1 2022.
Sessions are run on Monday afternoons so as not to interfere with the existing community and/or school cricket commitments that players may have.
Venues
Training sessions will be held at Port Reserve – Baynes Place, Port Adelaide
Matches will be played at Almond Tree Flat Reserve – Centre Street, Largs Bay
Session details
The training sessions will focus on:
Batting skills; scoring runs, decision making, set up, batswing, balance
Bowling skills; taking wickets, run ups, actions, variations
Fielding skills; catching, throwing, ground fielding, wicket keeping
Games; fun competitions and challenges
The match sessions will allow players to practise their skills in a game environment with particular emphasis on running between wickets and awareness in the field.
Player pathway
Cricketers from the Young Magpies will flow into Port Adelaide's Under 14 squad once they are old enough and also into community club Under 12/Under 14 teams.
Coaching
The coaching will be delivered by Ben Johnswood who is a Level 3 accredited coach and by senior cricketers from Port Adelaide.
Cost
New players: The cost of the program is $185 which includes a playing shirt and cap.
Returning players who already have a shirt and cap: $120
Bookings
To register for the program, please fill out the form below. If you have any questions, please contact Ben Johnswood by email or at 0438 860 048.